Designed with an App-based concept
ASUSTOR is the first to create NAS products that are designed with an App-based concept, producing a versatile, flexible and customizable storage platform that has something to offer to all types of users.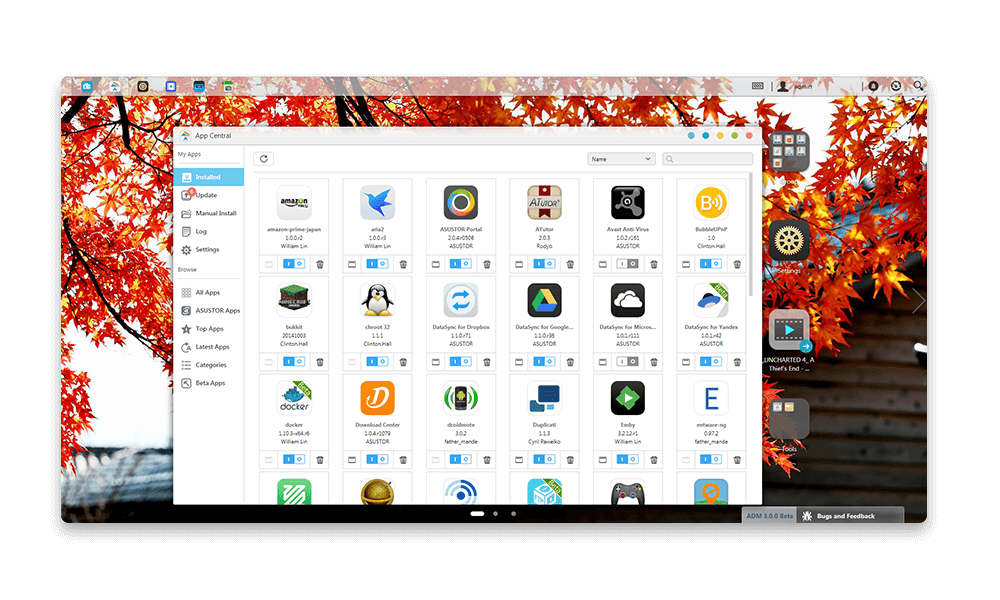 The NAS with the optimal price to performance ratio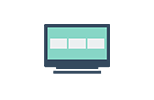 Smart TV-like ASUSTOR Portal -
save over $300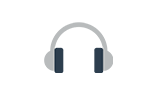 Create a high fidelity audio system -
save over $100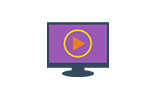 2K/4K high definition multimedia player -
save over $100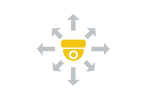 Create a reliable NVR surveillance system -
save over $300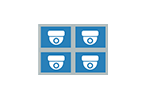 4 free camera channel licenses -
save over $100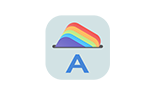 Over 200 free NAS Apps to expand NAS functionality -
priceless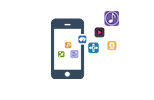 Free mobile apps -
priceless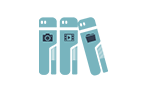 Ensure data security and save all your memories –
priceless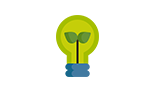 Power saving features in each ASUSTOR NAS device to save your power costs -
priceless
HDMI output
ASUSTOR is the first in the NAS industry to incorporate HDMI local display output. This allows users to flexibly and easily create a home multimedia hub while enjoying the core cloud storage applications of NAS.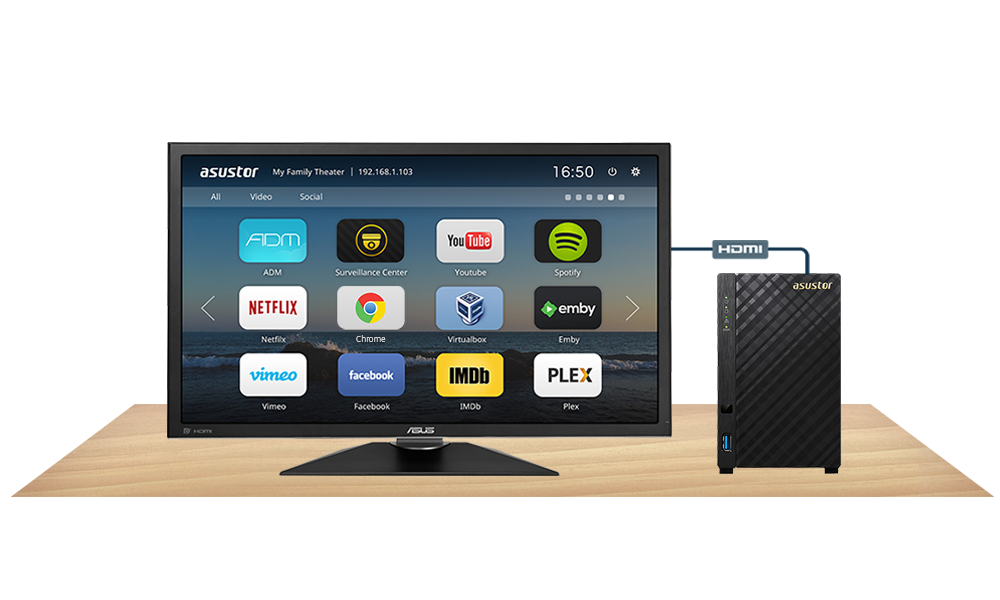 Flexible capacity expansion and secure data encryption
Utilizing ASUSTOR's online capacity expansion function, you can easily swap out all your old disks for higher capacity ones without turning off your NAS. Moreover, ASUSTOR MyArchive function supports AES-256 bit encryption, allowing you to effectively and securely achieve unlimited expansion.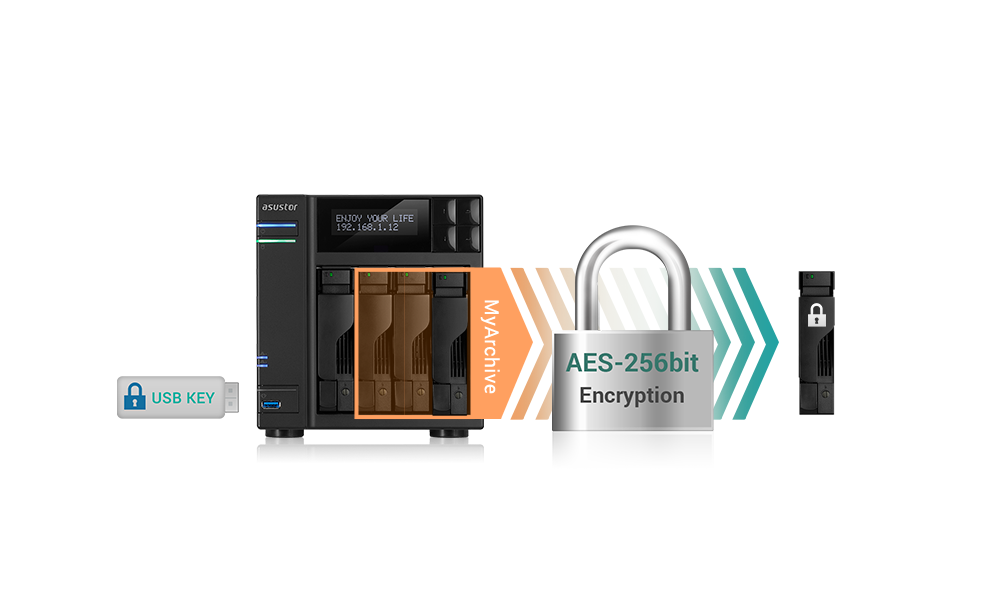 Incomparable unique functions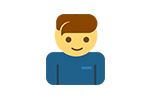 Sign In Page: Customizable page style, background and image.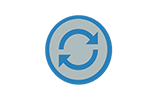 2-way Backup: Flexible active and passive backup.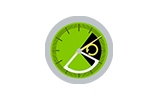 Mission Mode: Ensure the completion of backup jobs by configuring the time interval or number of attempts .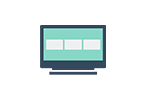 ASUSTOR Portal: HDMI TV App that integrates ADM, Chrome Web browser, Kodi, surveillance feeds and more.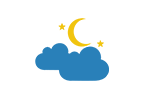 Night Mode: Turns of LED indicators so as not to disturb users during the night.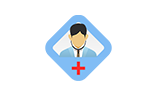 Dr. ASUSTOR: Performs general checkups on all your settings and provides appropriate recommendations.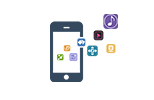 Mobile Apps: 9 different mobile apps for convenient NAS access while on the go. AiMaster provides exclusive initialization function allowing you to set up your NAS without a computer.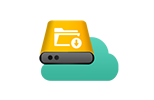 ASUSTOR EZ Connect ( AEC ) : Easily configure internal and external connections to your NAS.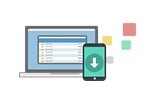 EZ Connect : Enable the EZ Connect function in ADM to access your NAS remotely.
Comprehensive Mobile Apps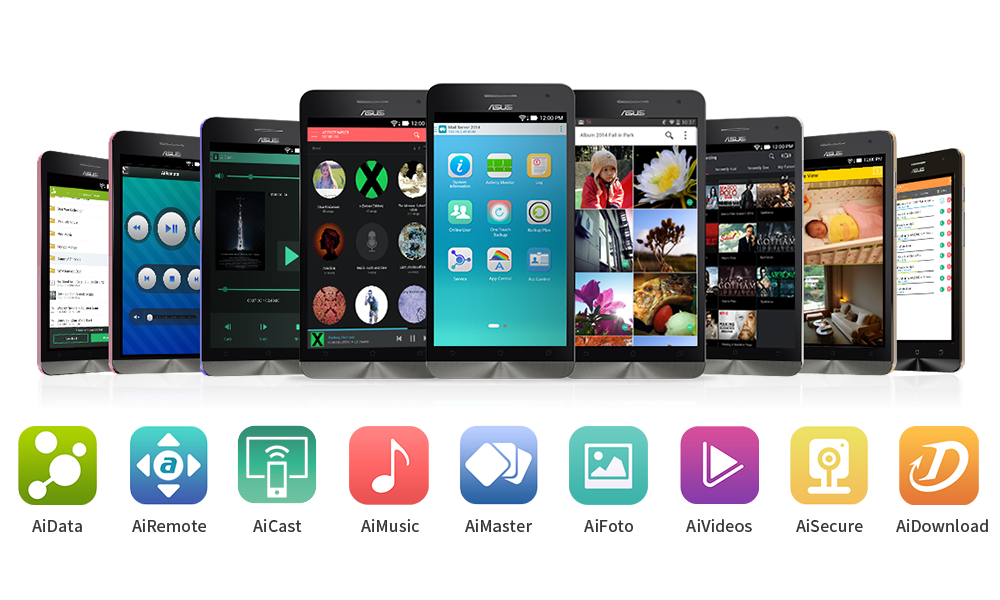 High quality after sales-service
It is ASUSTOR's goal to offer continuous first-class service. ASUSTOR offers 3 year warranties on all products and also provides frequent online firmware upgrades that lets users receive new and improved functionality. Furthermore, ASUSTOR provides multiple channels for technical support including an online tech support system, knowledge base, forum and direct telephone support.