An Easy-to-Use and Concise Interface
The 5 categories at the top of the interface allow users to view music that is imported in the following ways: All Songs, Album, Artist, Genre, Folder. The left panel features additional categories for organizing and playing music. These categories include Recently Added, Recently Played, Most Played and Random 100. Users can also rate individual songs, add them as favorites and configure the playlist queue, allowing them to quickly select their favorite playlists.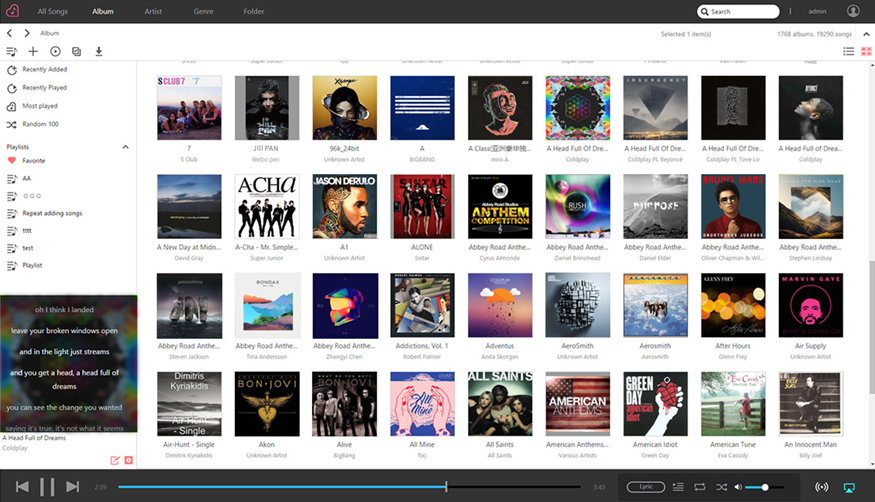 SoundsGood features a concise and easy to use interface.
Each playlist provides the Title, Album, Time, Artist, Genre, and Rating for each song in addition to being able to add the song as a favorite. The order of the songs on the playlists can also be customized. Playback controls are located at the bottom of the interface and include controls for playing, pausing, skipping to the next song, skipping back to the previous song, viewing the playback queue, repeat/shuffle play modes, volume control and lyrics. The lyrics function allows users to view any lyrics that they have imported for the particular song.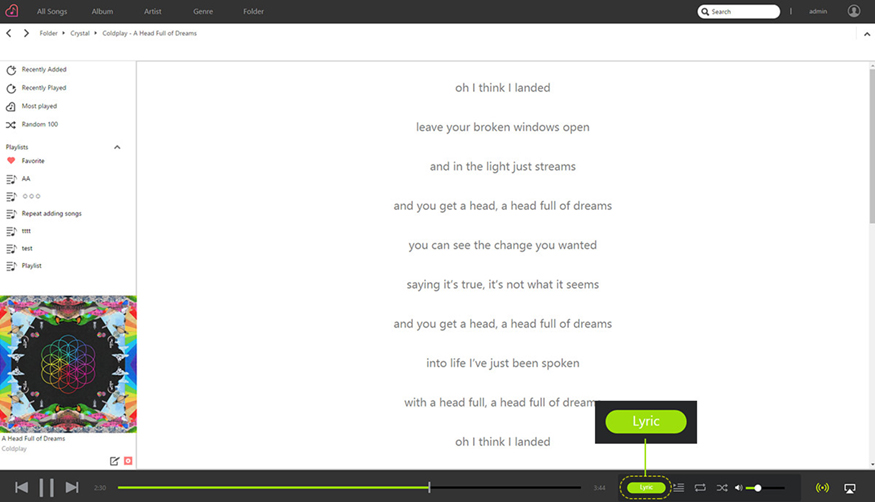 Supports lyrics importation and display.